1. Login or Register a new account on Olegnax
Enter your email and theme purchase code that you can find in your envato account.
Important! Enter your email carefully, if you enter wrong email your purchase code will be locked and you will need to contact us to unlock it.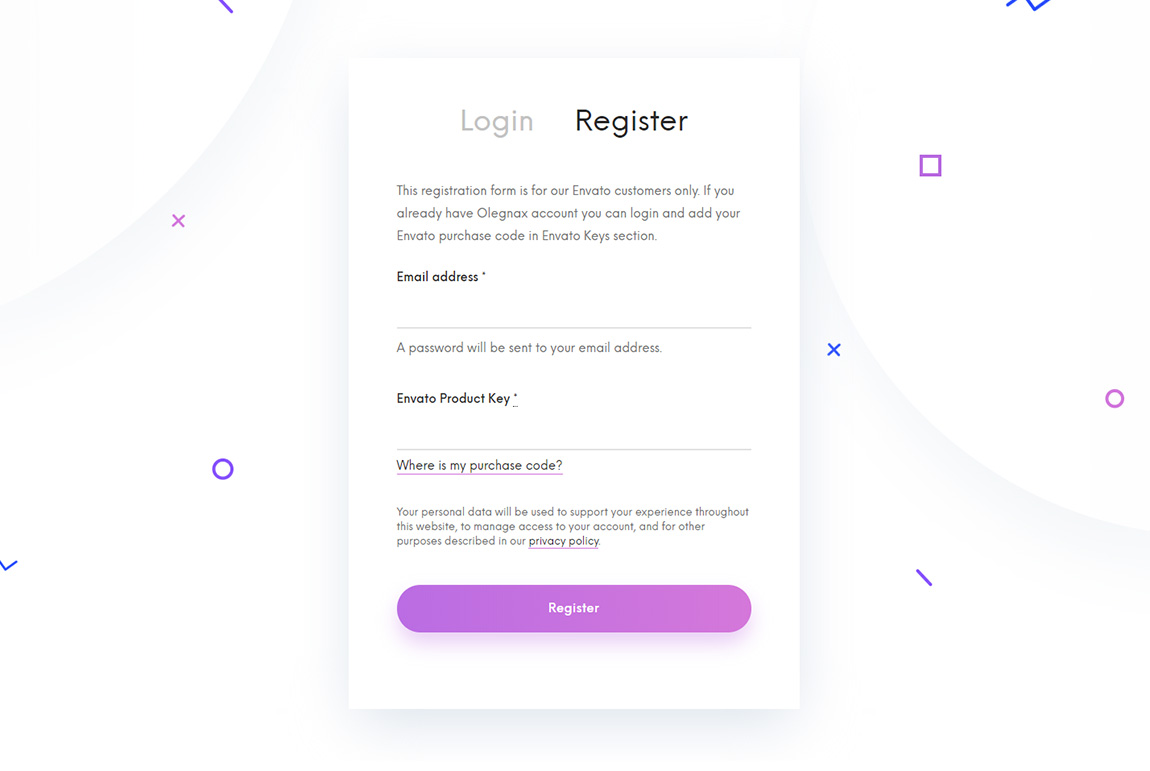 2. Verification link will be sent to your email address along with the theme download link.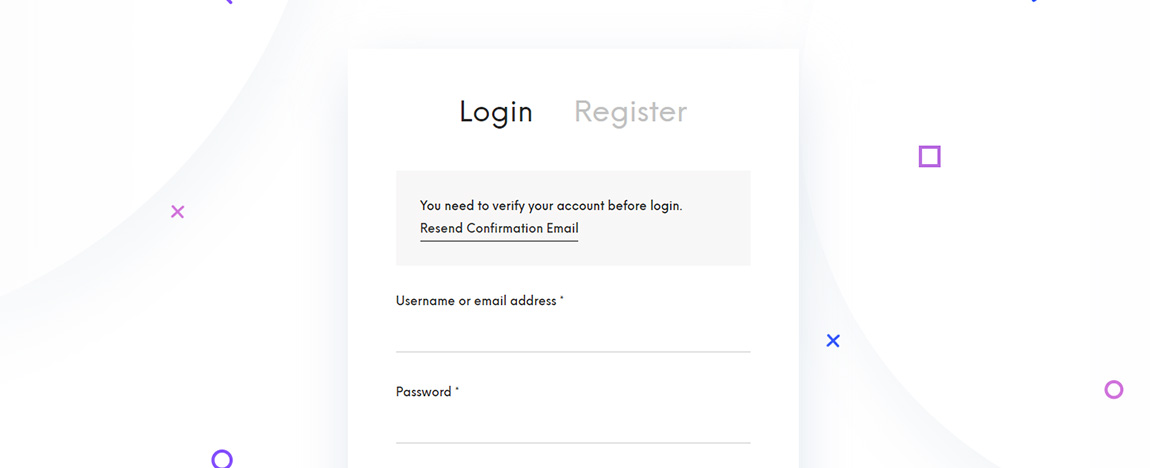 3. After you have confirmed your email, login and open License Keys (1) section in My Acccount.
You will see a list of your Purchased products. You can add new product that you have purchased on envato in the form below Add Envato Product Key (2).
Click View (3) button opposite your Magento theme to view License key page.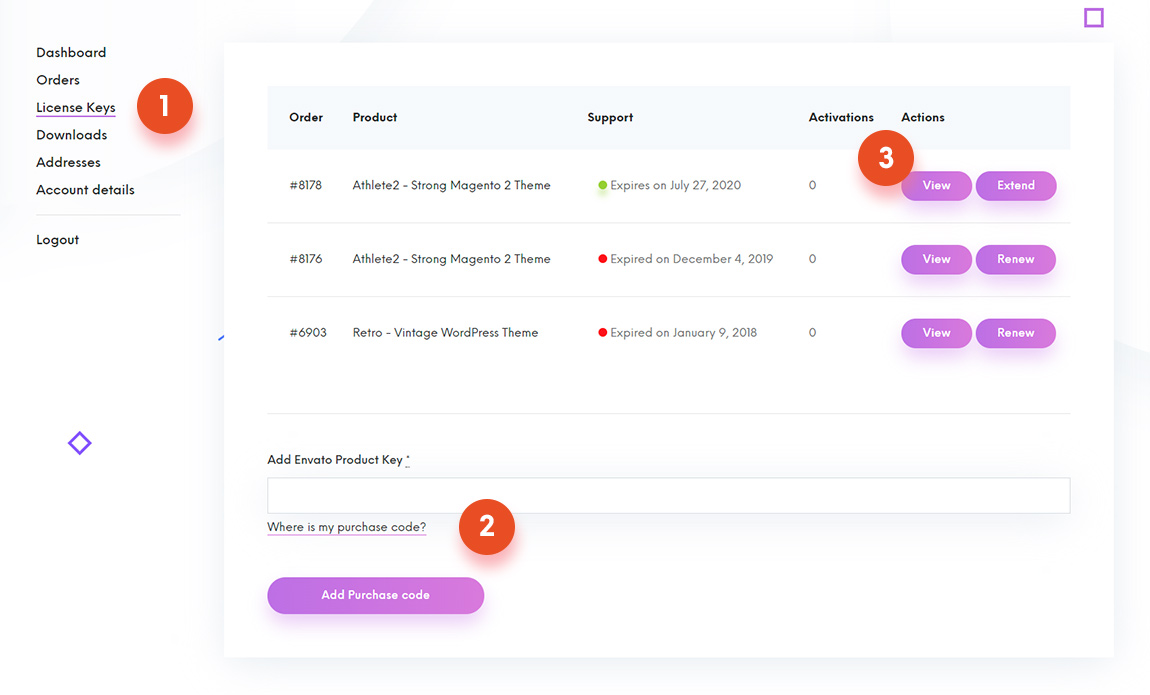 On this page you can View your product purchase code (1), number of currently activated domains (2) and table of Activations (3).
In Activations table you can see domain name and ip where your product key is activated, key type and option to deactivate your registered domains.
You can't register domains(installations) here, only deregister. Registration should be done in Magento admin panel Athlete2 / Theme License.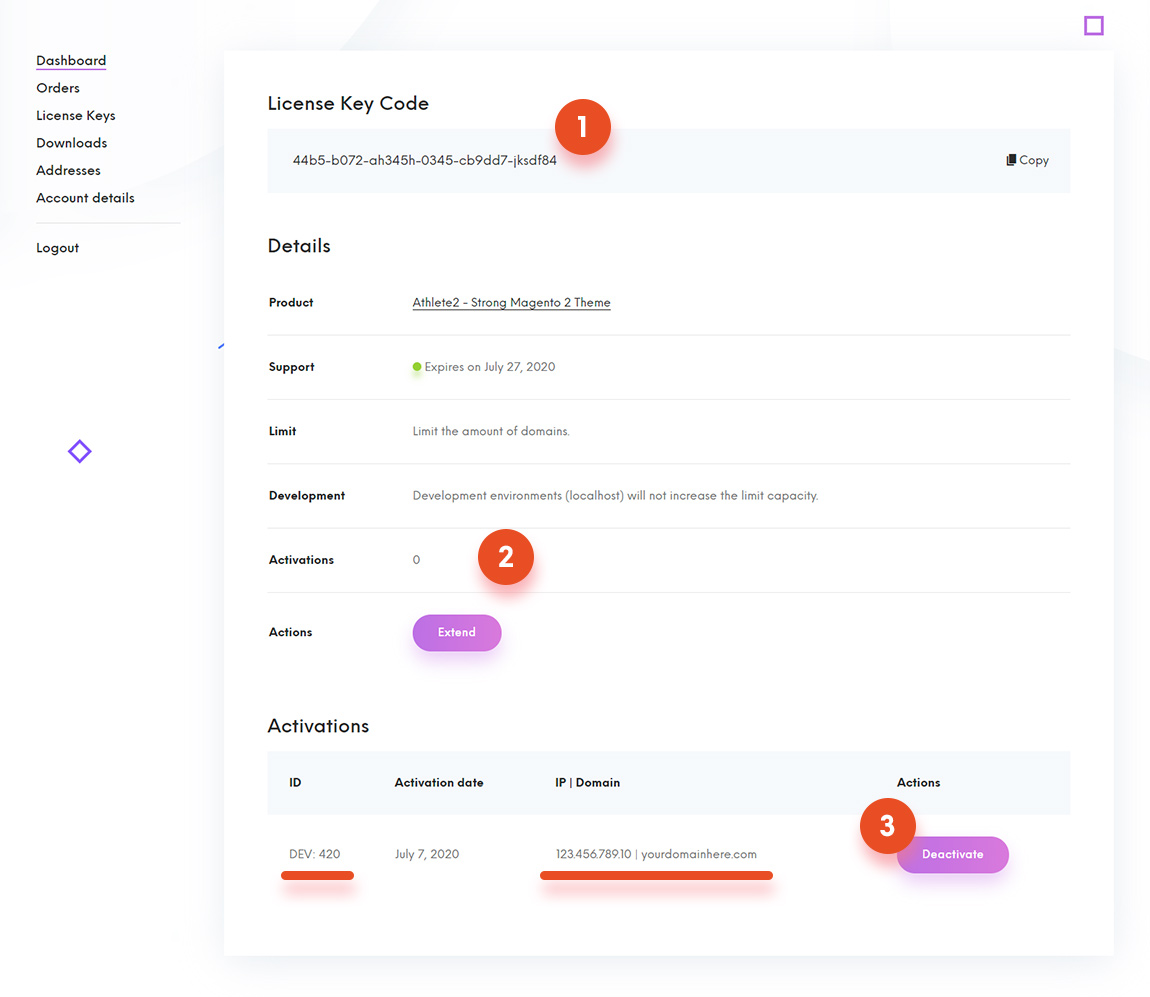 On example above we have developer key activated. You can see it by DEV text in ID column. You have one additional dev activation per Product key. Developer key will not affect the limit of activations.
To use it simply add -dev at the end of your product code, e.g.:
23j01-47gh78-3bdf83-424ma

-dev
You will also be informed that Dev License is activated in the Magento Admin panel when you activate your theme with dev key.