You can find theme general settings in Retro / General

Content Max- Width – you can set the maximum width of your site content using this option.

Show back to Top – this an arrow which allows you to quickly navigate to the top of the page. It appear when you scroll down on the page.
You can also show or hide it in mobile using the Show back to Top on Mobile option.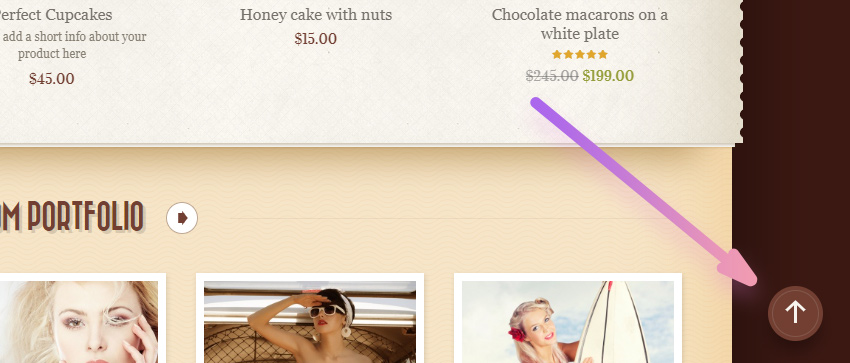 Google Analytics
You can add the code generated by google analytics or any other tracking script here.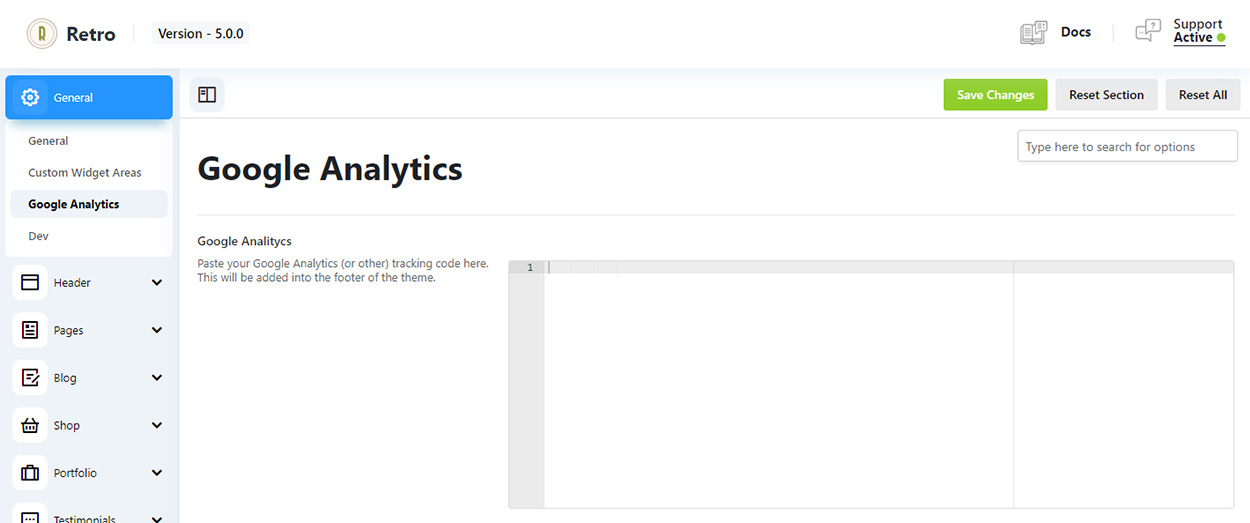 General Dev
Make changes in this section only if you are confident in what you are doing.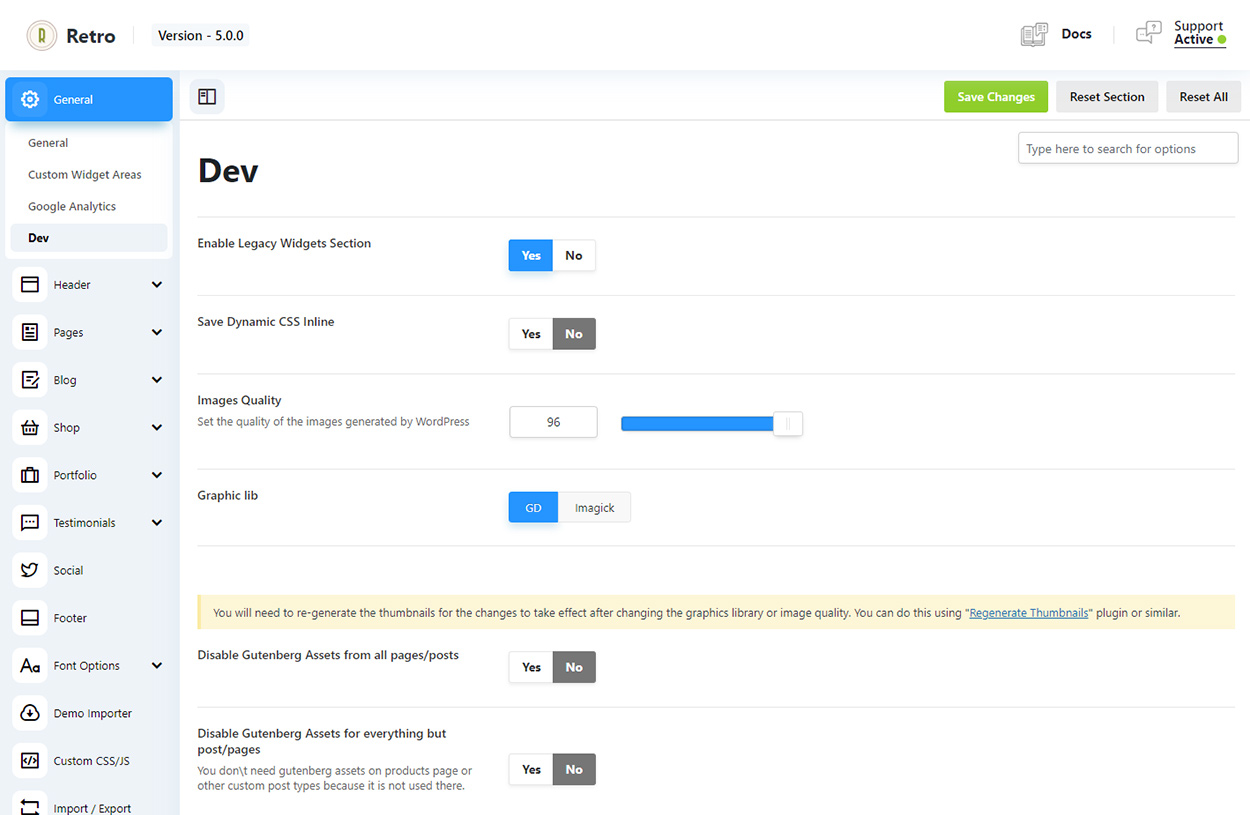 Enable Legacy Widgets Section is required in order to be able to use Retro theme widgets. Currently they are not available in any other forms but we plan to add shortcodes and block version of a widgets in the future updates.
See Custom Widget Area for details.
Disable Gutenberg Assets – if you are not using gutenbers editor anywhere or only on post pages then it is a good idea for optimization to remove extra (unused) assets. In our theme you can do this in one click.
Save Dynamic Css Inline – if disabled dynamic css created by theme options will be saved a styles.css files.
Custom Widget Areas
You can create custom widget area which then can be selected as a content source for sidebars on pages, columns in footer or even a slideout menu content.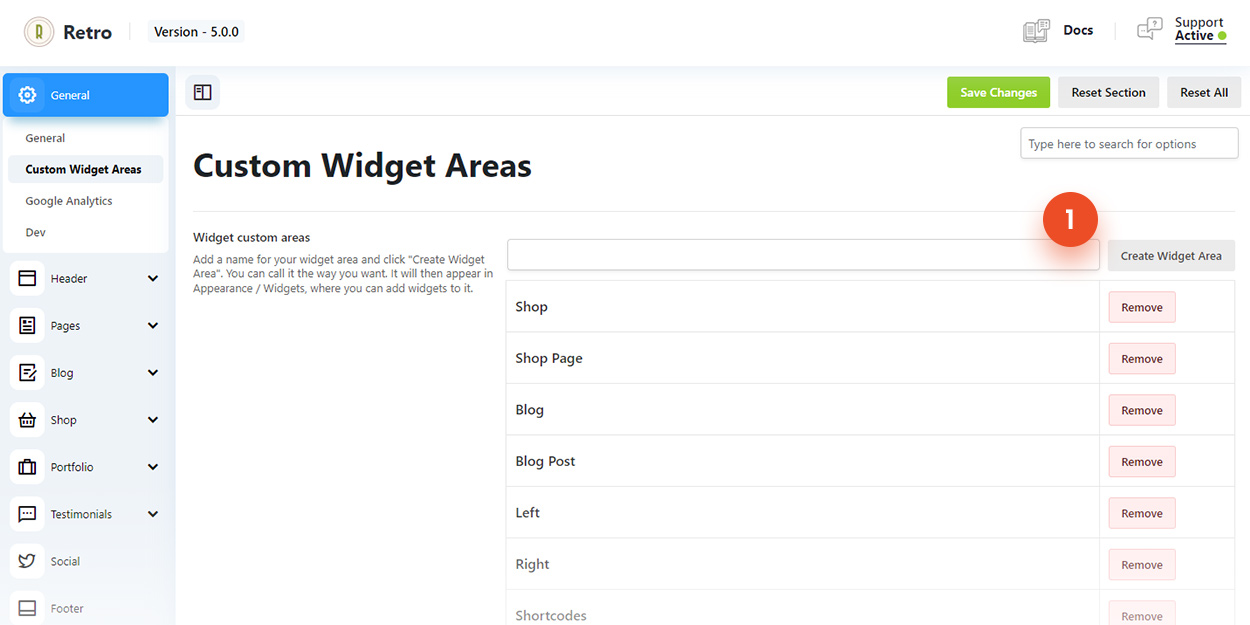 After you created a new area in Retro / General / Custom Widget Areas (1), you can add widgets to it in Appearance / Widgets (2).
To add a widget to a widget area simply drag it from the left side (list of available widgets) to a desired widget area on the right side.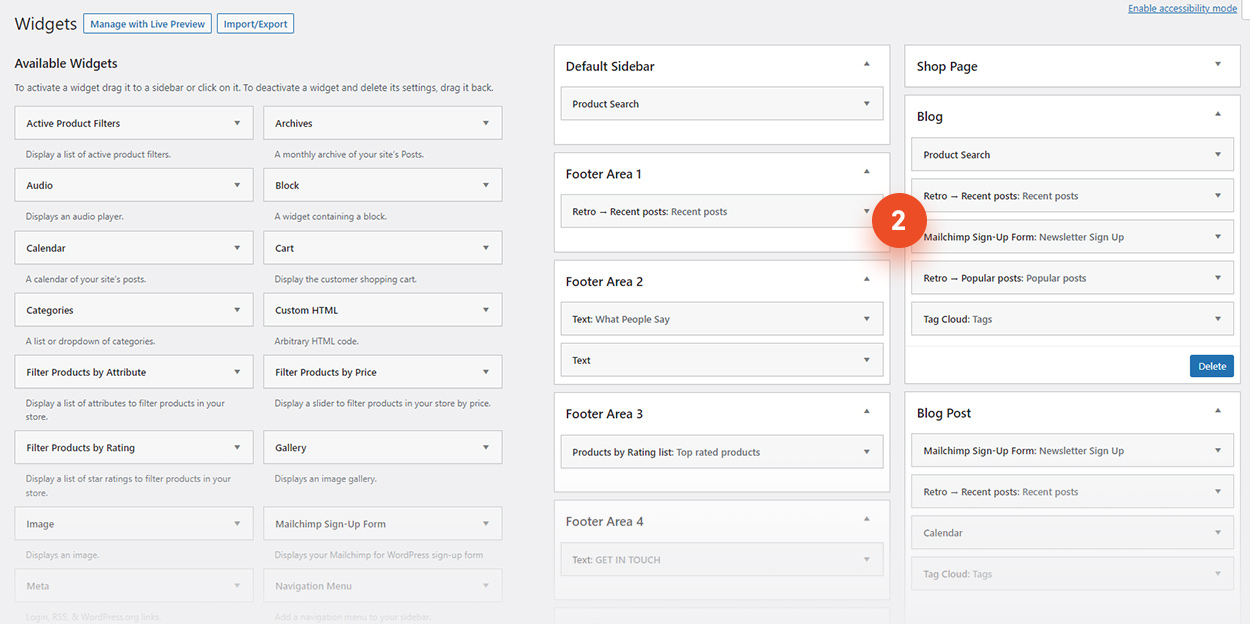 Page Layouts
Aftre that you can choose your custom widget area as a content source of a sidebar for pages in Retro / Pages / Pages Layout : Choose Sidebar. (2)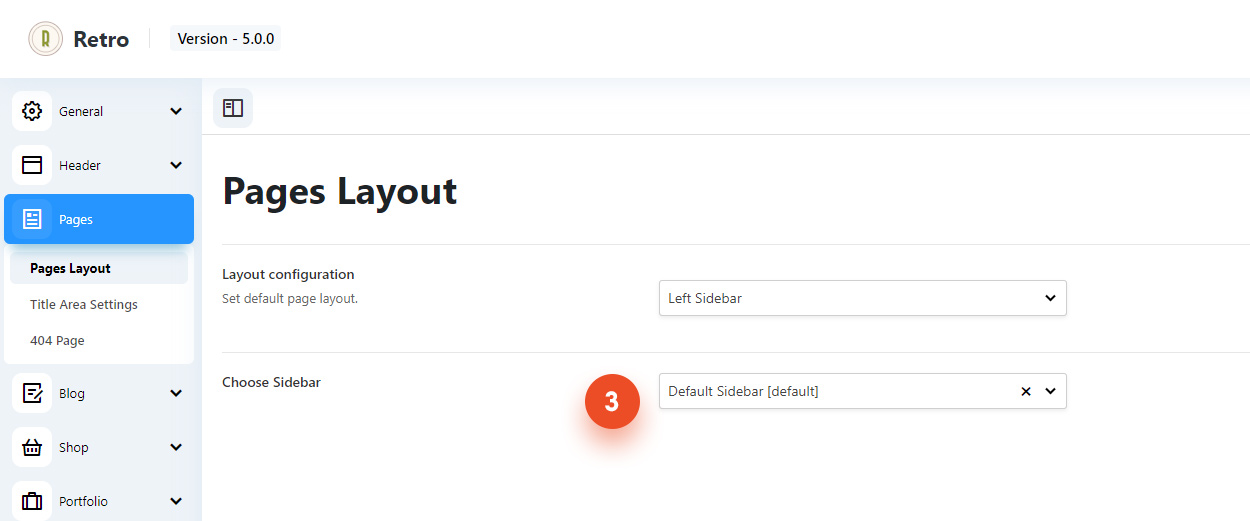 Or in Layout (4) metabox when you edit a page ( Layout / Sidebar Instance )