You can change theme fonts in Retro / Font Options (1).
Here you can choose a font (2), change font size and other properties for over 30 different elements and headings of the theme.
To change a font simply choose it in a "Font Family" (2) drop down for a desired text element ( like body, blog title, product price, etc. ). You can choose from the list of hundreds google fonts or upload c custom font.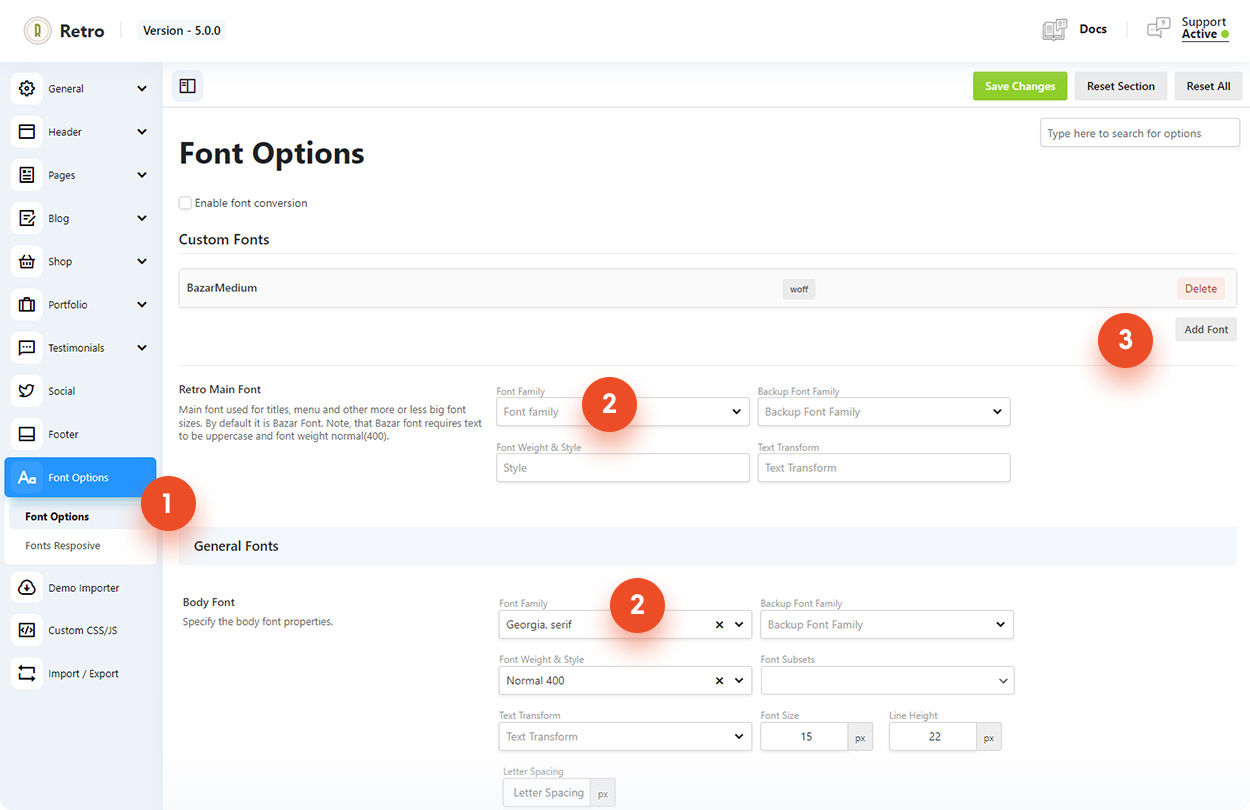 Upload a Custom Font
To upload a custom font click on "Add Font" (3) button on the top right side of the font options page and choose your font to upload. After the font is uploaded it will be available in a "Font Family" (2) select.
Default font
If a font is not selected in a "Font Family" (2) option then a default theme font will be used, which is a Bazar font.
Note that Bazar font only works with uppercase text and have only english letters. So if your site should be not in english then you may need to choose another font.
In case you want to completely replace default font in theme then you should start making changes from "Retro Main Font" options. And then, if some of the text is not covered by this option, change more specific font options like blog title, product price, etc.
Change font size for mobile screen
If you feel that some of the fonts/headings are too big on a small mobile screens then you can adjust their sizes and other properties in Retro / Font Options / Fonts Responsive.