You can change the content of a 404 page in Retro / Pages / 404 Page.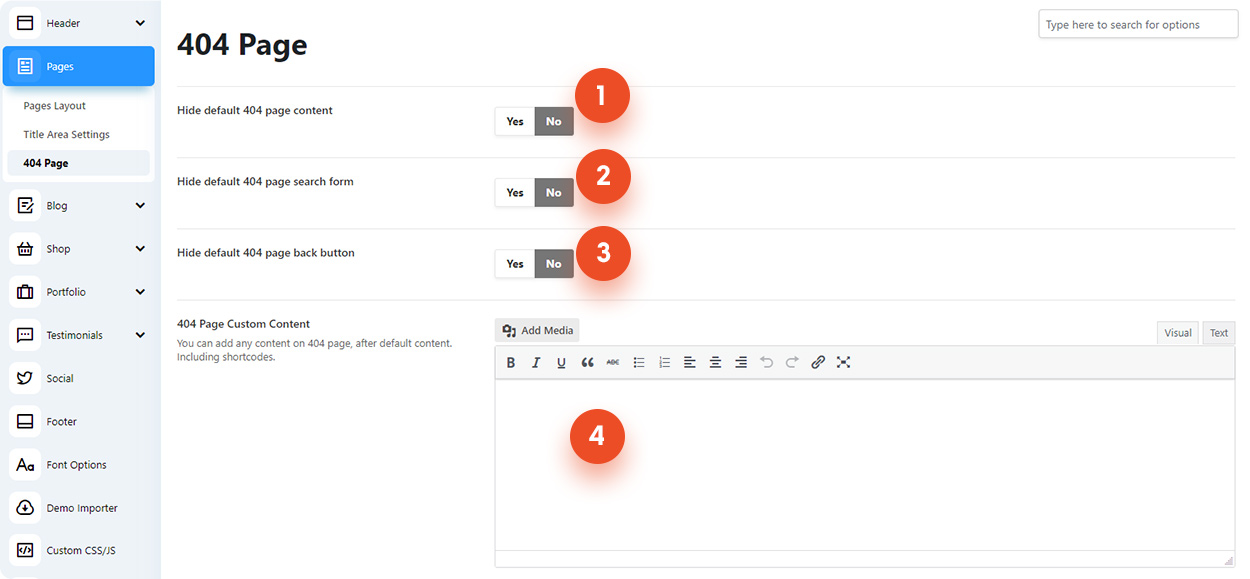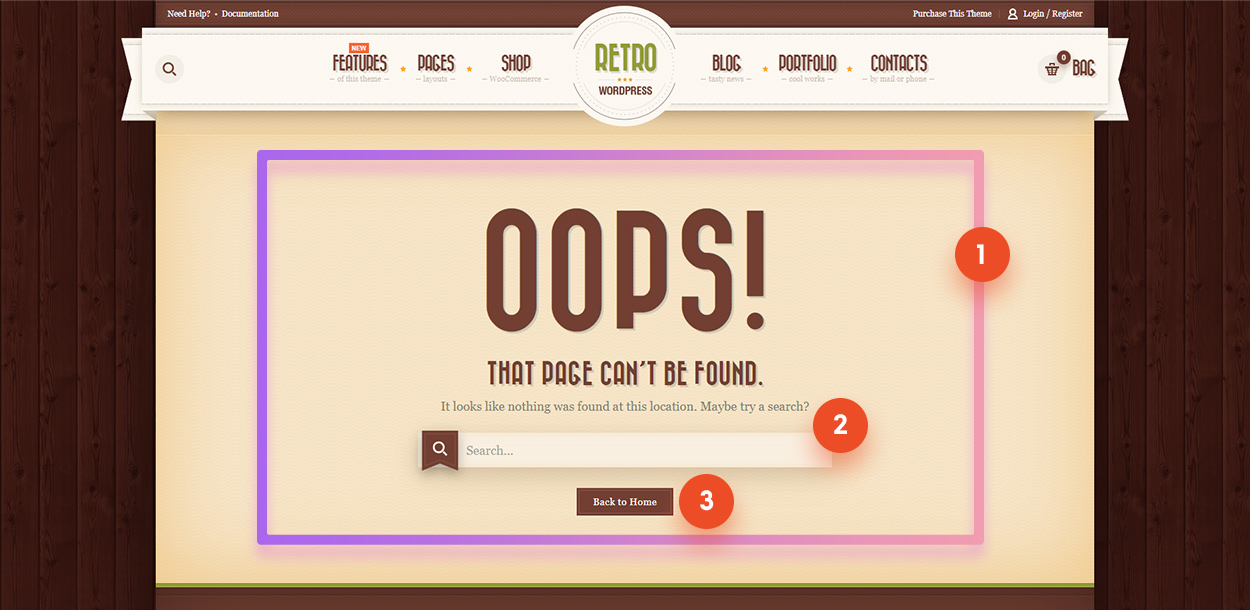 Hide default 404 page content – this option will remove all of the content that you can see on a 404 page by default (huge title, description, search form and button).
Hide default 404 page search form and back buttom options will remove only corresponding elements from the page.
404 Page Custom Content allows you to add any custom content to the page. You can for example add some banners which will point customers to a specific pages of your site instead of a classic search form and a link to home page.
Custom content (4) will be placed below the default content(1), if the last is not disabled.